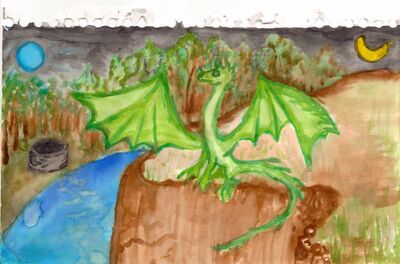 place created and named thus in the first scene ever written in this story [in the 2007 nano novel opening scene where the Dragon
Jayden
takes Allissa here]
a tall cliff overlooking a deep section of the River Sh'harn , at the edge of D'zeron .
Kids like to jump off her to swim in the river. 
it is directly across the river from the Well of Morning .
People in Destiny of Dreams often go there to watch Aissis rise.
Community content is available under
CC-BY-SA
unless otherwise noted.