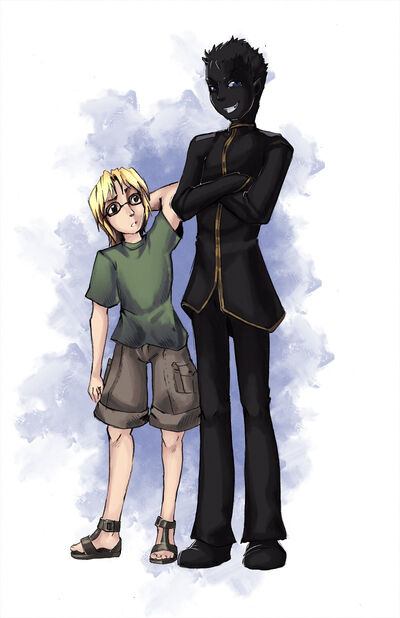 Welcome to Paragangia Wiki
[
]
2021 November: this Wiki needs a makeover. It was always random and incomplete, as was my ability to edit it. Let's see if I've gotten any better over the years.
An imaginary race of Aliens created for National Novel Writing Month in 2007 by Jadisofeternity, AKA Ruth Patrick. It is still evolving.
Genesis: 2007 Nano Novel, Destiny of Dreams 
soon after, Savior of HomeWorld, a collaboration with a friend on DeviantArt, was assimilated, along with it's sequel, a Gift of Time. Various stories from writing classes and workshops drifted in, Most notably Lynzee's Fountain. I've started writing about 30 novels in the Paragangia universe but mostly only as brief conceptual outlines.
This wiki began in late 2011 [10 years ago]. It was a fun way to share the story and let it grow as it does: randomly, like a weed. Or cancer.
If you outright steal my work without giving credit or without adding your own contribution, I will be displeased, but also flattered that you found it worth stealing. I am not possessive of my ideas. I'll be pleased If you take inspiration and use them in your own work. Please tell me so I can enjoy it too. Every story is a collaboration, or an elaboration of borrowed ideas.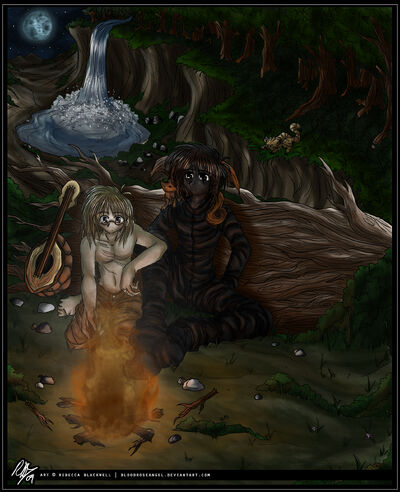 A professional author advised me to "Post a copyright notice on the wiki, saying that regardless of changes others make, the entire intellectual property belongs to you." so...take notice ye readers and potential editors of this wiki! what ever I put here --the "entire intellectual property" there of--- belongs to me, regardless of changes you make to it.
He also said "any stories you write, even using the same characters, are your own. Even if you declare that anyone can write stories in that universe, "anybody" includes you, and stories you write belong to you."
Ownership is a funny thing. How can anyone exclusively own a story? If taken to heart it becomes part of the readers soul, which in no way removes it from the author's soul.
Stories are like love, they live in the sharing--whether among us or within us-- not in possession. Paragangia, like my children, can never again Not be mine, even if someone else also comes to own it also.
In April 2018, because I really enjoy my daughter Aubyn's fan fiction of Destiny of Dreams, I decided to open this wiki to alternative versions of this story. It suits the story, which has so many alternate versions anyhow. Aubyn's alternate versions will be posted here, and other decent alternative versions are invited as long as they are clean and morally acceptable, no porn or anything like that.
notes. miscellany.
At times this story was more an art project than a writing project. My art is poorly drawn and random but having visuals image gives the story a certain degree of solidity so I like the drawings however bad they are. feel free to contribute fan art.
[

]
That's what this story is...Work in Progress.
I am a lazy coward when it comes to creating places. BUT, a story must have them.
The problem with Characters is that they reproduce. Once created --ie drawn or given a name-- a character demands personal  history incuding family, friends, enemies, neighbors and coworkers. Each of those takes on life of their own and demands family, friends etc and whole new novels and backstories and another 30 part series or something. I love characters. This list of characters will obviously never be complete.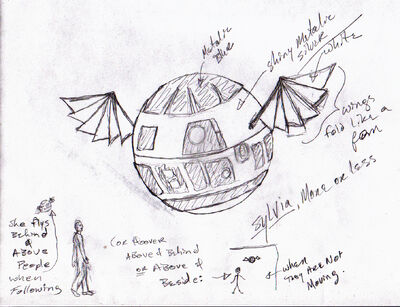 Things which are not a place or a person.
It is in the Title of the primary story it gets a front page link of it's own.
Versions of Destiny of Dreams

[

]
There have been several, there will probably be many more.
None of them are complete. This might not be a complete list.
Backstories, sequels, and other stories which have been assimilated into the Destiny of Dreams Universe. Some from before the Nano Novel version and some more recently.
[

]
Just for the record, not everything I write gets assimilated into the Destiny of Dreams Universe.
Latest activity
[
]